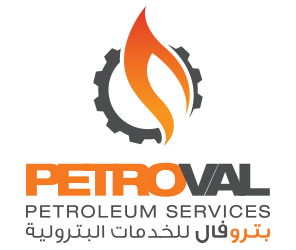 Petroval Petroleum Services Co, Kuwait is a local oil field services company operating in many of the major oil & natural gas operations in Kuwait.
Petroval is a subsidiary of National Eman Company, a Kuwaiti general contracting company that has been working effectively in the construction and contracting field since 2002. National Eman has been providing services to various sectors in the market, including the fast growing energy field. The inception of Petroval was to provide the necessary services and products to the oil and energy sector.
Petroval Petroleum Services Co was established in order to meet the growing demand services in the regional oil & gas Industry.
Petroval's focus is on excellence in services and products. This begins with providing advanced equipment and extends to our product support. Our technicians receive adequate training per annum in all aspects of health and safety before being assigned to onsite services. This training then continues, which allows our technicians a progressive and rewarding career path. We aim at building lasting relationships with clients, by consistently providing quality services.
Our Workshop
Our head office is equipped with a world class fitted workshop that will enable the repair and testing of all our equipment, ensuring minimum downtime and the highest quality calibration and maintenance standards. All data collected is processed and checked at our office by our quality assurance team before delivery, ensuring the highest levels of dependability and accuracy.
Petroval is committed to providing the highest quality services on time, on budget and without incident.